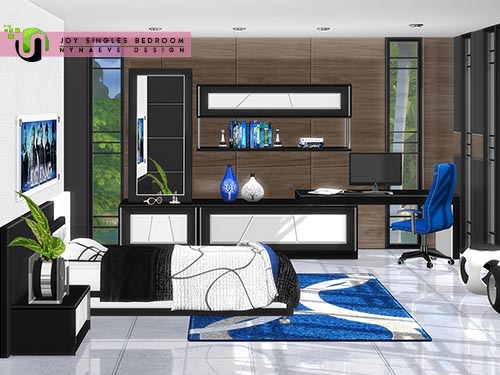 Even when the day is pure chaos, your sim's bedroom is the one place where they should always be able to go and regroup.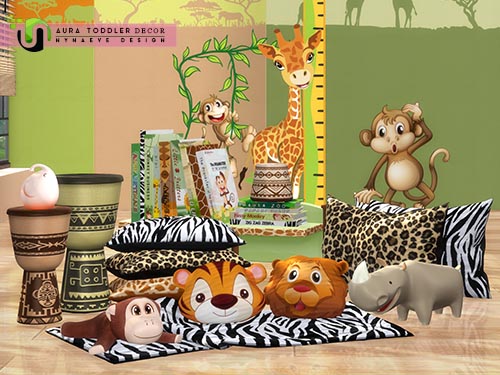 A timeless children's theme that immerses sim toddlers in a savannah safari and lets their imagination run wild as they fall asleep with giraffes, monkeys and tribal decor elements.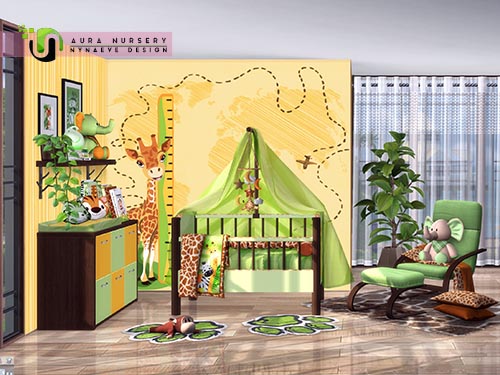 Make your little one's nursery a welcoming space with these fusion of design elements inspired by a savanna safari. The crib features bold lines and solid construction, decorated with a colorful canopy and a mobile. This fun addition will make the baby giggle in delight during the day and becomes a lovely guardian at night.
The dresser comes with a changing topper and six spacious drawers for lots of storage room. Complementing the crib and the dresser, a cozy and comfortable chair combo, ideal for nursing or simply relaxing.