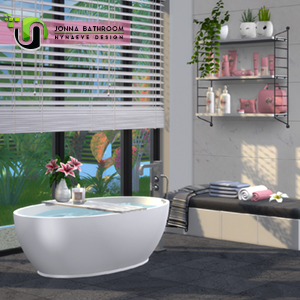 The bathroom environment is an expression of your sim's lifestyle, a place for relaxation and self-fulfillment. Add a touch of splendor to this retreat, turning it into a stylish feel-good oasis with a timeless bathtub, high-pressure shower, a sleek sink, and an elegant toilet. The personal decorative elements create a unique ambiance that is tailored to your sim's taste.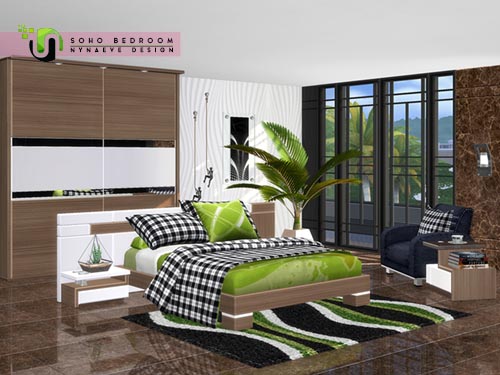 A pop of color against the rich wood notes of this modern bedroom will bring comfort and soothing to your sim's interiors.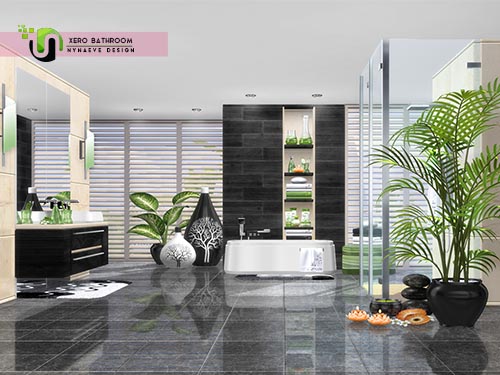 A modern bathroom that creates a simplistic and clean feeling, equipped with a bathtub, sink, shower and toilet.