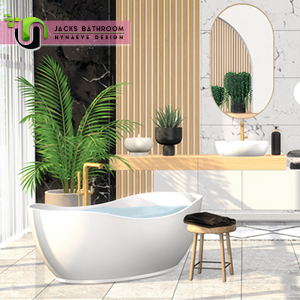 As one of our sims' most frequently used areas, the bathroom should feel inviting, comforting, and stress-free. Achieve a peaceful aesthetic with a bathtub that looks as good as it feels, a sleek shower, a modern toilet, an elegant sink, and complementary bathroom decor to bring the whole look together.
Moments of marble instill luxurious patterns and depth, counteracted by the natural beauty of the floating wood vanity. Add a hint of drama with pendant lights for maximum style impact and the perfect light to relax to.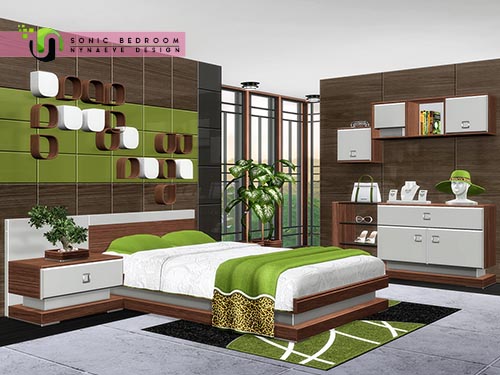 Clean lined furniture that imbues the Sonic bedroom with a bright and modern aura in addition to having as much storage space as a sim could wish for.