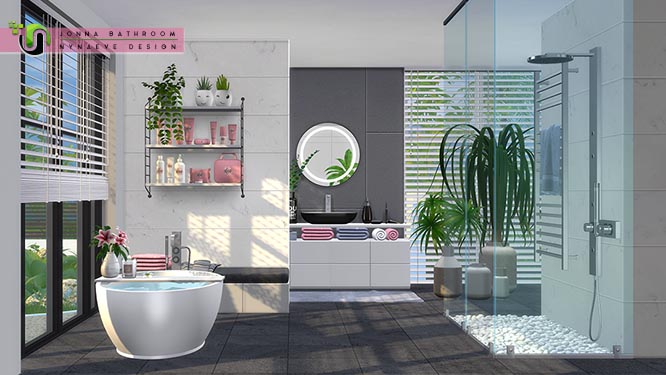 The bathroom environment is an expression of your sim's lifestyle, a place for relaxation and self-fulfillment. Add a touch of splendor to this retreat, turning it into a stylish feel-good oasis with a timeless bathtub, high-pressure shower, a sleek sink, and an elegant toilet. The personal decorative elements create a unique ambiance that is tailored to your sim's taste.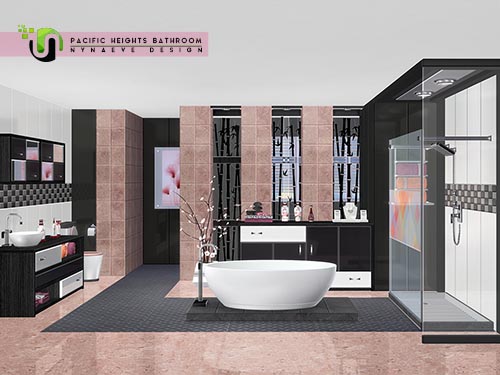 The Pacific Heights bathroom gives your sims space for everything they need and a smart ways to organize it all. That way, they spend less time looking for the toothpaste and more time doing what's really important: taking care of themselves.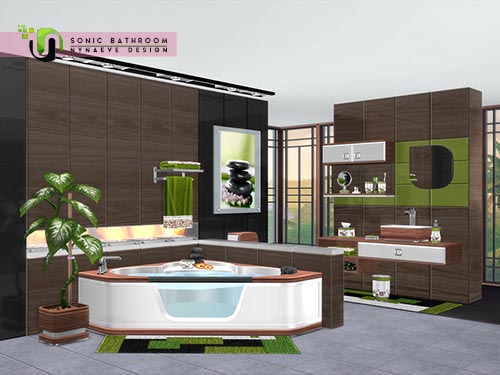 For the best use of space, this bathroom flaunts a corner bathtub right next to a fireplace, so that a bubble bath is a sensory and visual experience.