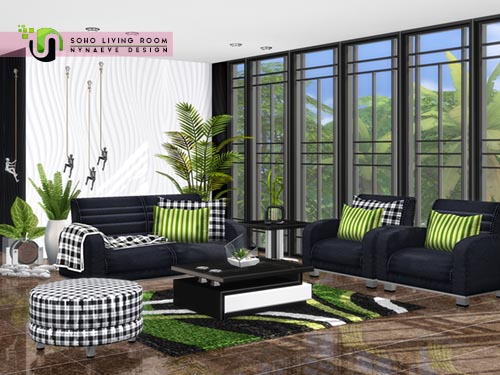 A living room that gives off a contemporary vibe is a pleasure to return home to. Your sims can sit back and enjoy the curved TV, minimalistic furniture and a fun splash of color that enlivens the room.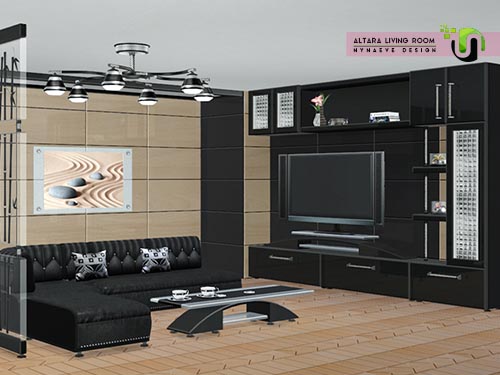 Compact and clean line design, a contemporary living room for your sims. Let your sims enjoy top-notch relaxation on this elegant modular sofa. The exquisite cushioning provides perfect comfort that will keep your sims cozy.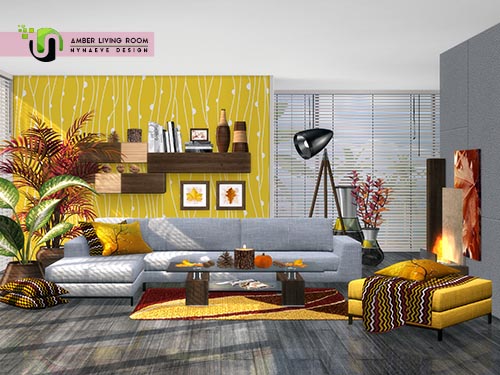 A contemporary living room with a sectional sofa and a mix of patterns inspired by nature. The natural materials of the coffee table, TV stand and shelves bring the outdoors into the scheme, while the glass and metals introduce a modern feel.