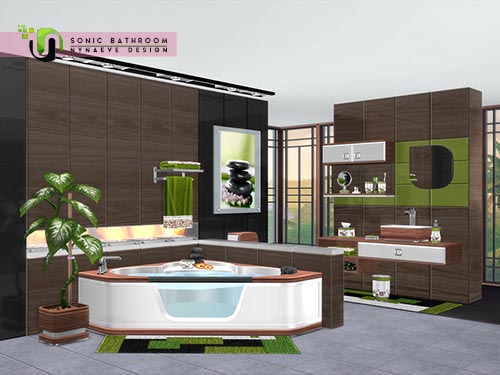 For the best use of space, this bathroom flaunts a corner bathtub right next to a fireplace, so that a bubble bath is a sensory and visual experience.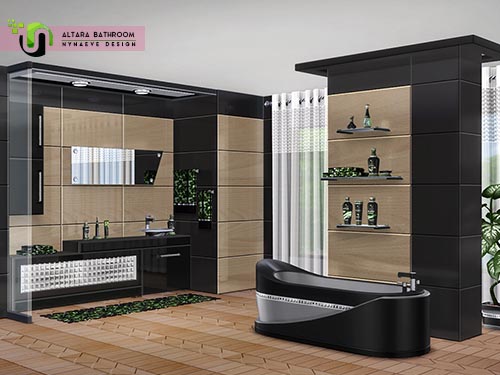 Taking a bath at night, when everything is quiet, it's like hitting the reset button.
This spacious private room displays a large shower area dressed in glass and a free-standing bathtub so that your sims can choose between a quick shower and a long bath while enjoying panoramic views over treetops and the sparkling lake.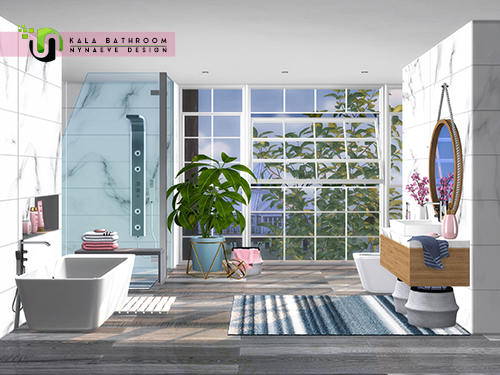 Take all the things your sim loves about a spa and bring them home to create a peaceful atmosphere in their bathroom. Help them clear their minds as they unwind from a busy day!