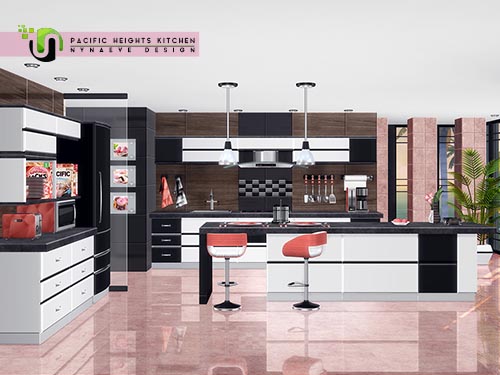 Ample natural light and a splash of pink adds interest to the otherwise monochromatic kitchen, featuring sleek cabinets and a center island.
This contemporary kitchen employs a variety of materials and textures; stainless steel appliances, wood-grain counters and honed granite counter tops to create a modern style. Placing the range next to the island and putting the sink on the counter wall makes efficient use of a relatively small footprint.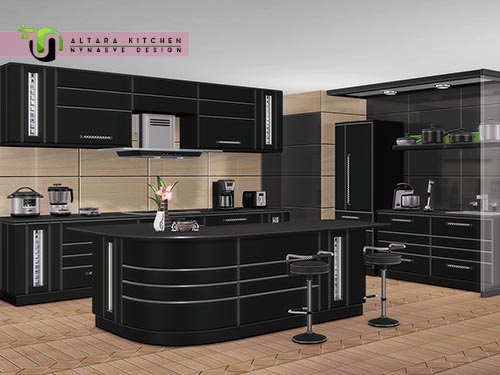 A mix of dark tones highlight the modern style of this urban chic kitchen. The cabinets and the pulls emphasize vertical and horizontal lines, which are key to the room's style. Stainless steel appliances complete the contemporary look.