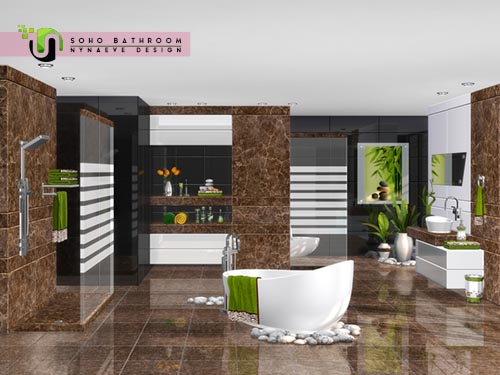 Your sim's bathroom can effortlessly become a sanctuary for cleanliness, relaxation and comfort equipped with a sleek bathtub, sink, shower and toilet.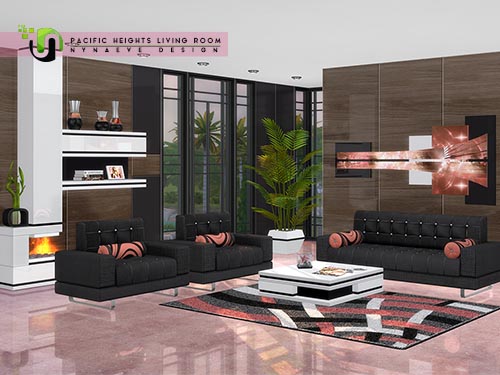 The Pacific Heights Living Room mixes comfy furnishings with sharp lines and accent colors to create a family room for reading, relaxing and entertaining guests.
It can often be the forgotten room in your sim's home because no one else sees it, but it should be the exact opposite, because it's the one space where sims get to recharge.