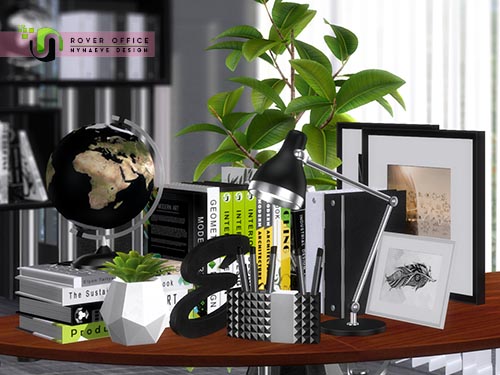 Keep your sims happy by stocking up their desk with all they need, including pens, ring binders or lamps. Decorate their office with plants, books, picture frames and posters.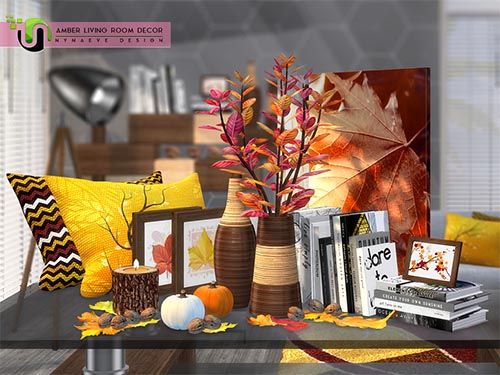 A seasonal decor set that celebrates the deep golds and fresh greens of fall and summer.
Mix these colors into your sim's living room decor with throw pillows, blankets and vases. Add an extra flair with the cut log candle and the framed leaves.