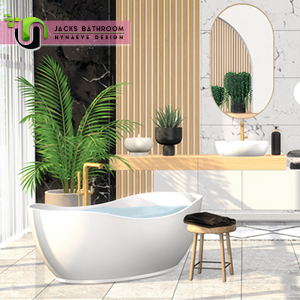 As one of our sims' most frequently used areas, the bathroom should feel inviting, comforting, and stress-free. Achieve a peaceful aesthetic with a bathtub that looks as good as it feels, a sleek shower, a modern toilet, an elegant sink, and complementary bathroom decor to bring the whole look together.
Moments of marble instill luxurious patterns and depth, counteracted by the natural beauty of the floating wood vanity. Add a hint of drama with pendant lights for maximum style impact and the perfect light to relax to.
Help your sim's dreams become a reality with a kitchen that evolves from simply a place to make a meal into the heart of the home.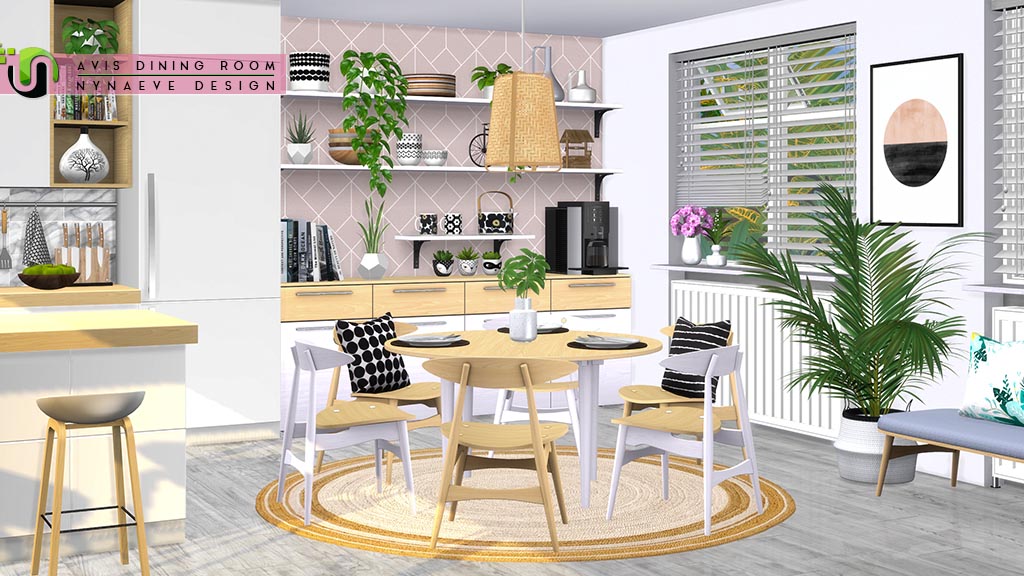 Entertain your sims family and friends with this stylish dining set everyone will love to gather around.
Whether you're trying to optimize a small dining space or fill a large room, this set has a table that will fit perfectly into your sims' home. The set features clean lines, contemporary design, and the stunning Hans Wegner CH33 chair that pairs perfectly with any of the tables you choose.