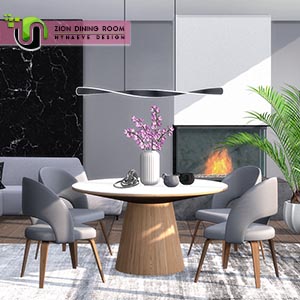 This mid-century modern dining room leans towards the Scandinavian idea of utter coziness and relaxation.
The dining table has a unique aesthetic, borrowing elements from both mid-century modern style as well as from contemporary minimalism.
The rounded back and striking tapered legs of the upholstered chairs ensure that your sim's dining arrangement will look great from every angle and provide comfortable support for longer dinners and chats with friends.
The simple pendant with a twist floods light across the room while the understated design of the roaring fireplace adds a touch of drama to the place.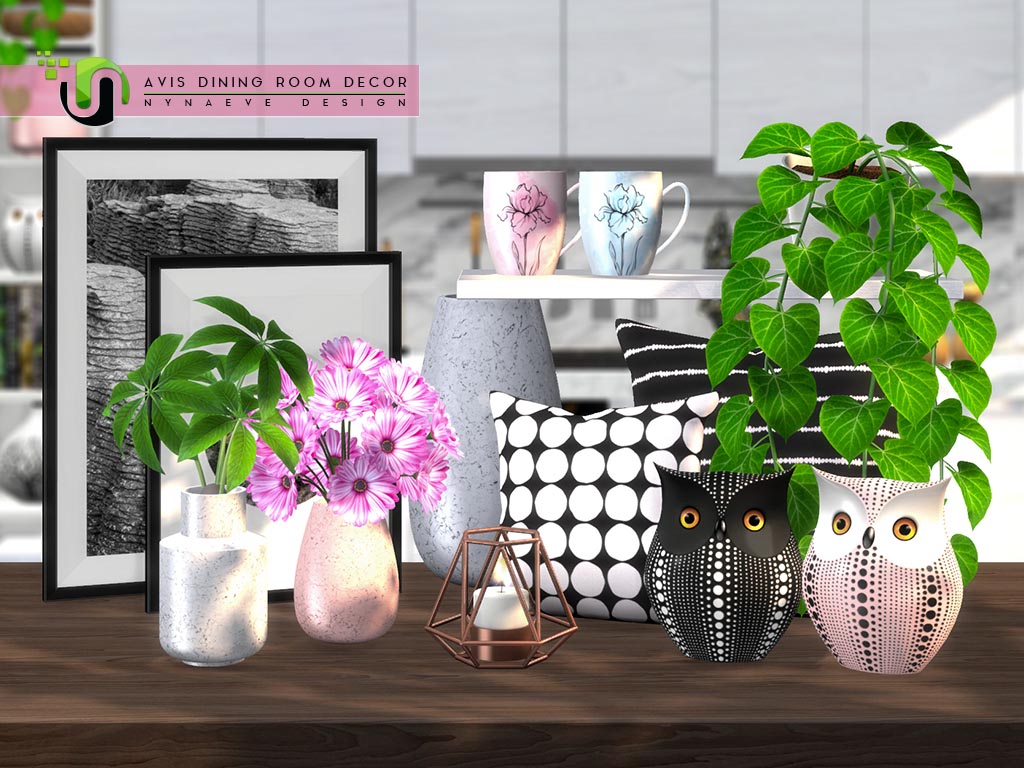 Create a warm and welcoming dining room that's perfect for a morning cup of coffee or an afternoon reading. Enjoy the laid-back, fresh, and natural look of the space surrounded by vases filled with flowers and plants that add energy to the room. Bring in textures with pillows and round out the space with a bench and a side table.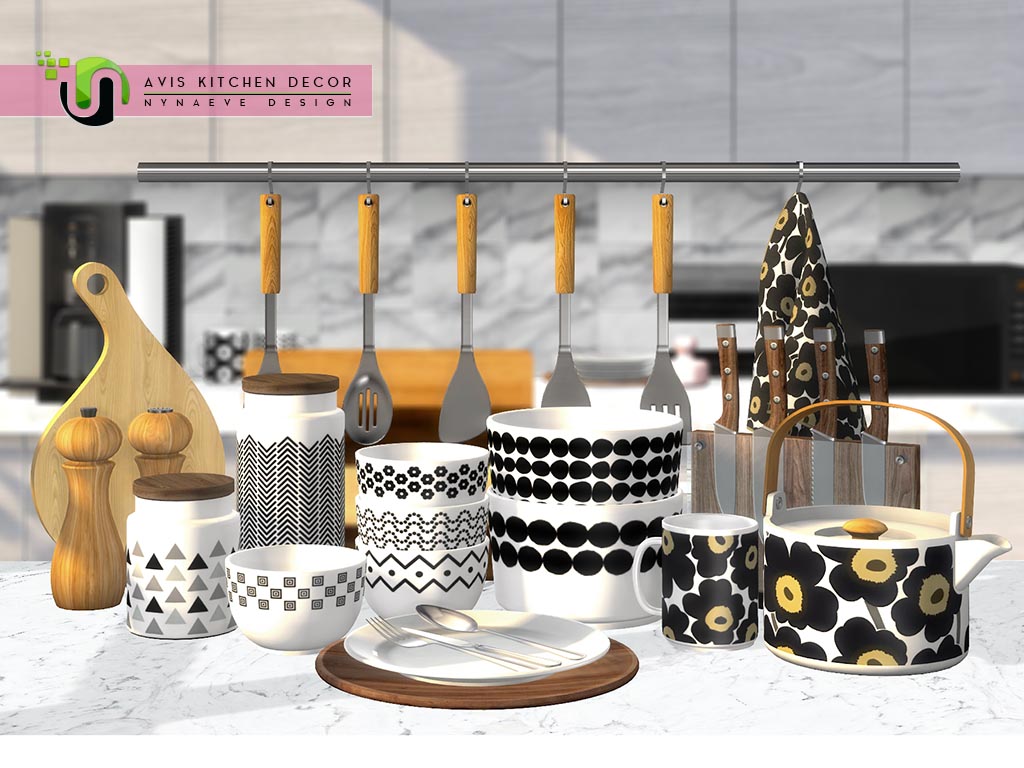 Give your sim's kitchen a Scandi update with timeless decor pieces that create a warm, charming atmosphere.
Reinforce the simple, clean theme with light colors, geometric patterns, and natural elements. Cutting boards, jars, bowls, mugs, plates, utensils – I hope your sims can find something they enjoy.