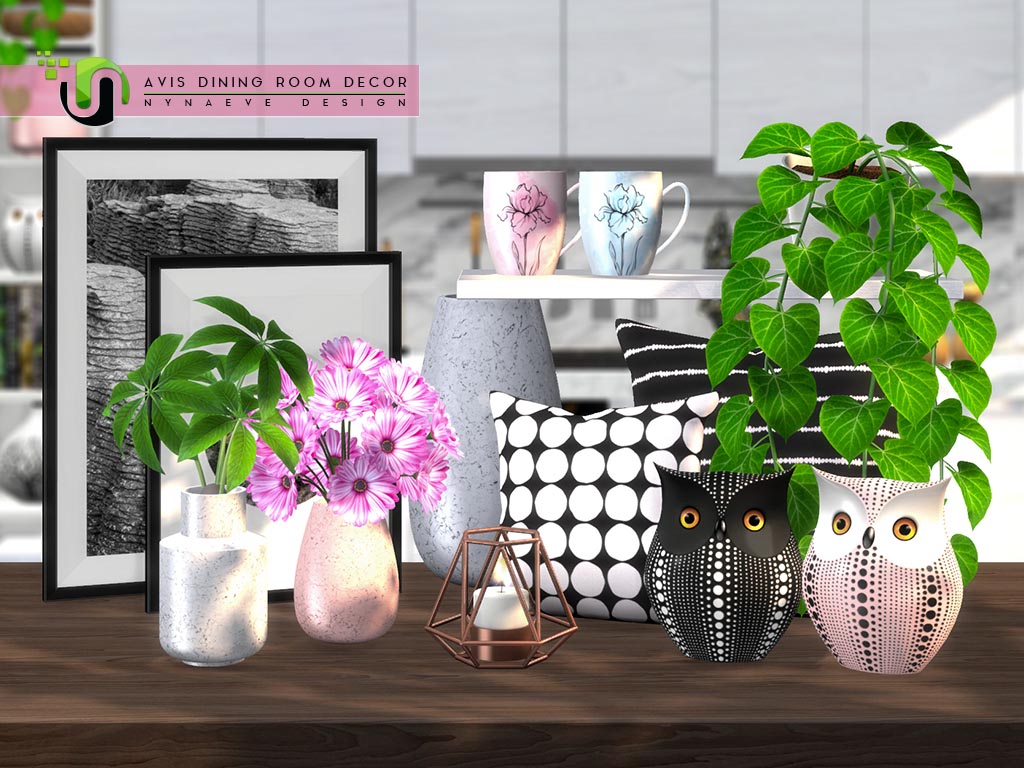 Make use of the spare space in your sims' bedroom and set up a study area that inspires them to be productive. A simple desk with a comfortable chair and a laptop will support their studies or career, while the wire board and the fan art brings the corner to life and boosts their creativity.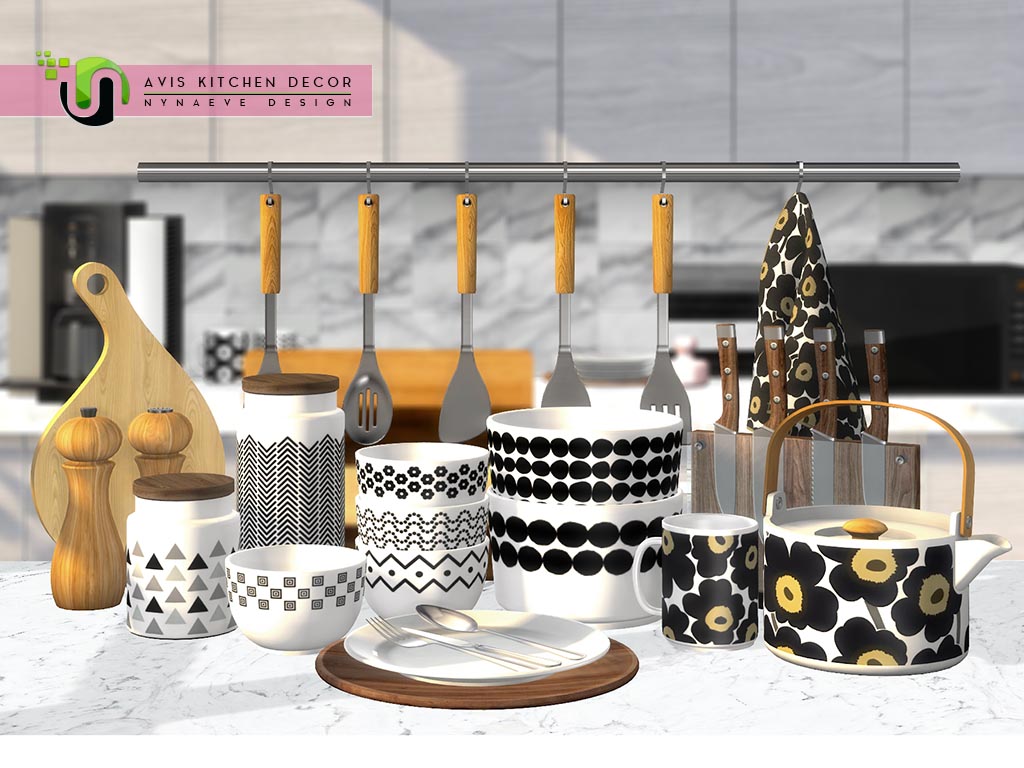 Give your sim's kitchen a Scandi update with timeless decor pieces that create a warm, charming atmosphere.
Reinforce the simple, clean theme with light colors, geometric patterns, and natural elements. Cutting boards, jars, bowls, mugs, plates, utensils – I hope your sims can find something they enjoy.