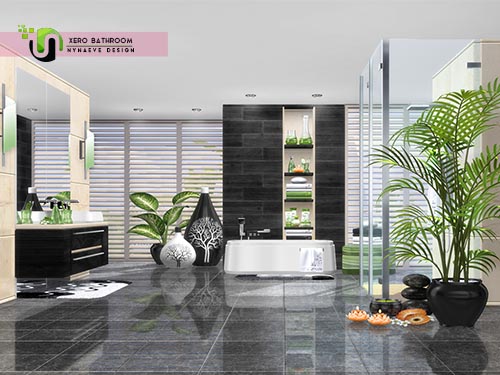 A modern bathroom that creates a simplistic and clean feeling, equipped with a bathtub, sink, shower and toilet.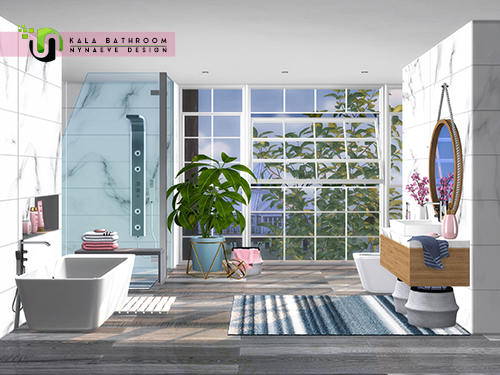 Take all the things your sim loves about a spa and bring them home to create a peaceful atmosphere in their bathroom. Help them clear their minds as they unwind from a busy day!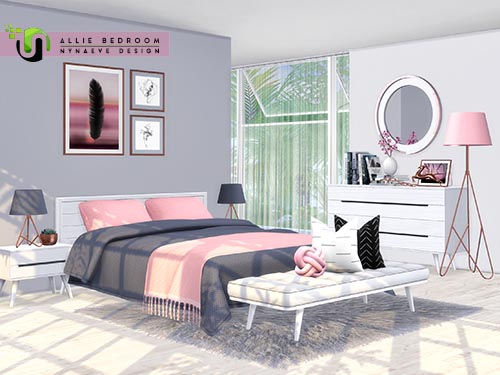 This form-meets-function bedroom mixes mid century modern lines with Scandinavian minimalism and a mostly muted palette.