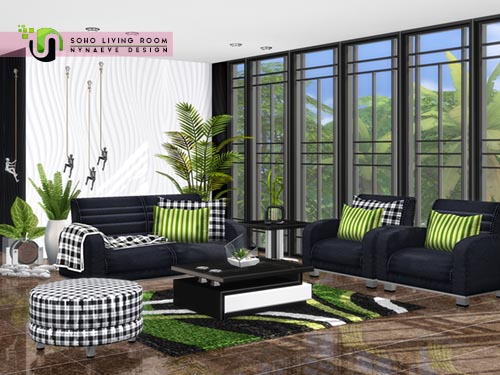 A living room that gives off a contemporary vibe is a pleasure to return home to. Your sims can sit back and enjoy the curved TV, minimalistic furniture and a fun splash of color that enlivens the room.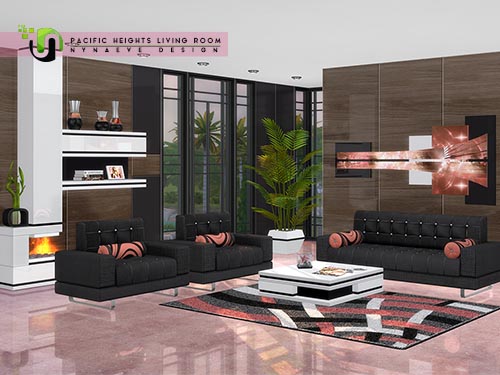 The Pacific Heights Living Room mixes comfy furnishings with sharp lines and accent colors to create a family room for reading, relaxing and entertaining guests.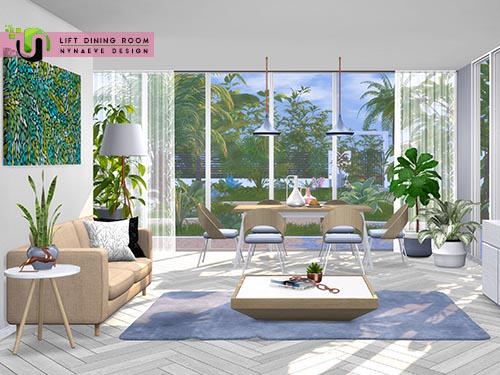 In this dining living room combo light pours in through the large windows, giving the space an airy and open feel. The dining table is positioned at the window and cozy seating is only steps away, so your sims can wander freely between the two areas, enjoying good food and maximum comfort in one seamless space.