Enhance your sim's cooking skills with small appliances that style up the countertop.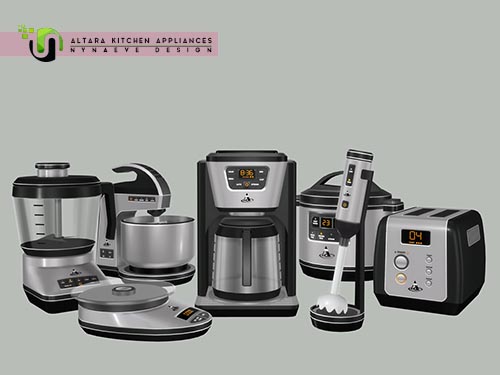 Whether your sim is a rising baking star or sees him/herself as a budding barista, Altara Kitchen Appliances has a wide range of small appliances that are perfect for his/her home.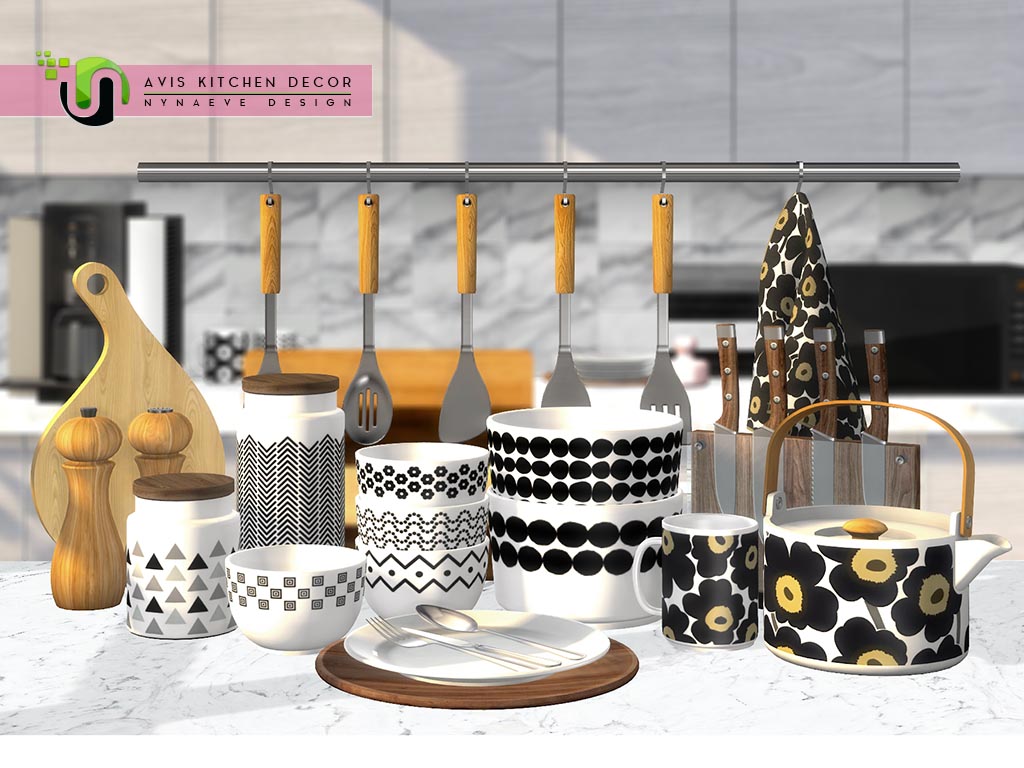 Give your sim's kitchen a Scandi update with timeless decor pieces that create a warm, charming atmosphere.
Reinforce the simple, clean theme with light colors, geometric patterns, and natural elements. Cutting boards, jars, bowls, mugs, plates, utensils – I hope your sims can find something they enjoy.