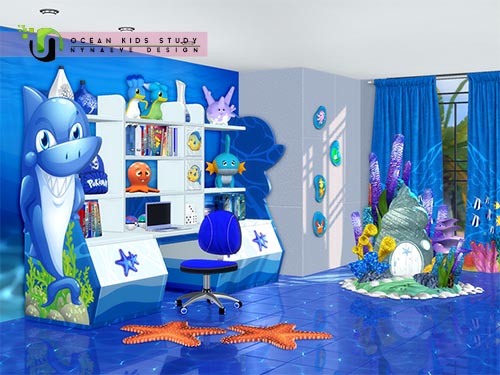 An ocean themed study room that creates a perfect ambience for work, balancing efficiency and entertainment.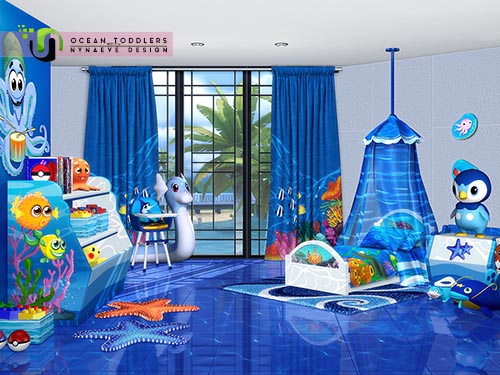 No color left unturned, a bright and playful toddler room! A rainbow of joyful hues shines through this room and touches everything from pillows to walls.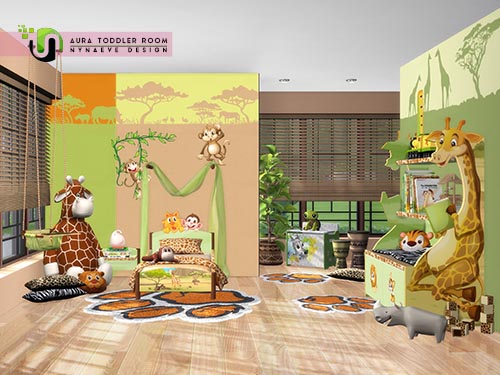 Bring the feel of a savannah safari into your sim toddler's room. Make it fun with animal prints and add an exotic touch with the sheer canopy. The cute animals will make sure your little one's dreams are filled with safari adventures.