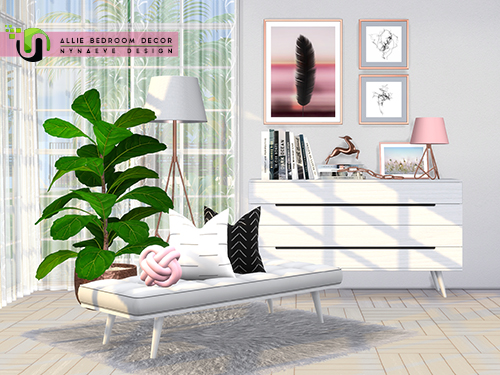 Add a cozy touch to your sims' dining living room in the form of throw pillows, books and a shiny decor chain.
Fun and affordable, these vases, plates and salt pepper shakers are great for small spaces with their compact size and minimalist aesthetic.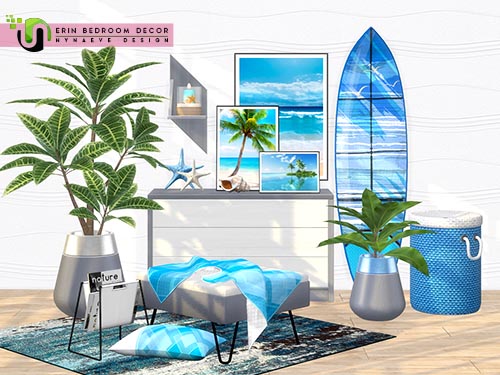 Experience the beauty and majesty of the beach with these eye catching coastal themed decor elements. Bring a touch of the beach into your sim's bedroom with vibrant hues of blue, candles and seashells. Complete decorating with soothing beach posters.