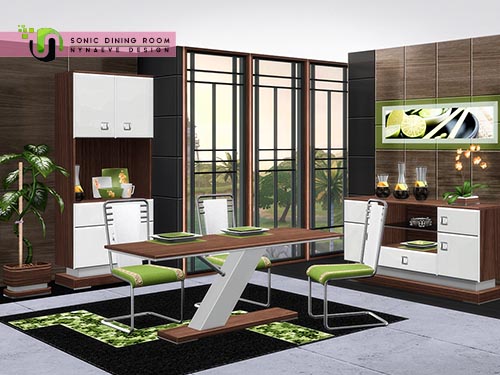 As the heart of the home, the dining room is where sims gather for birthdays, holidays and dinner parties. Celebrate the good and move past the bad!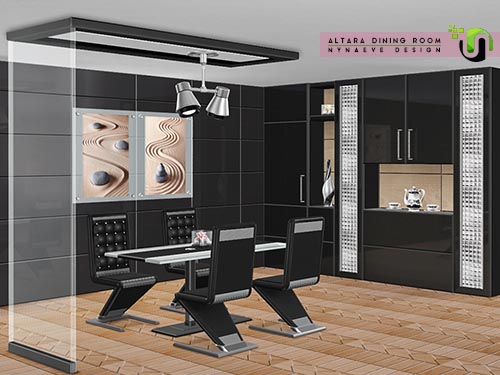 Give your sim's casual dining room a bold update with contemporary, minimalistic furniture.
You can mix and match to create the perfect look with these comfortable leather chairs and glass table.