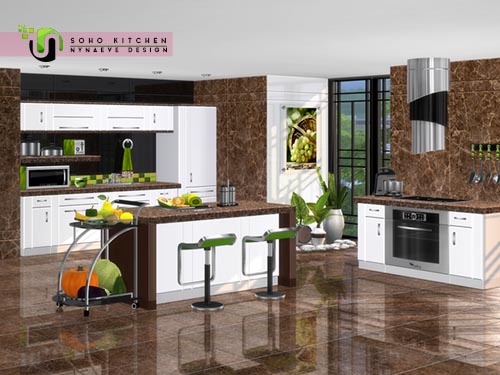 Brighten your sim's kitchen with stainless steel accents and marble counter tops for a high contrast look.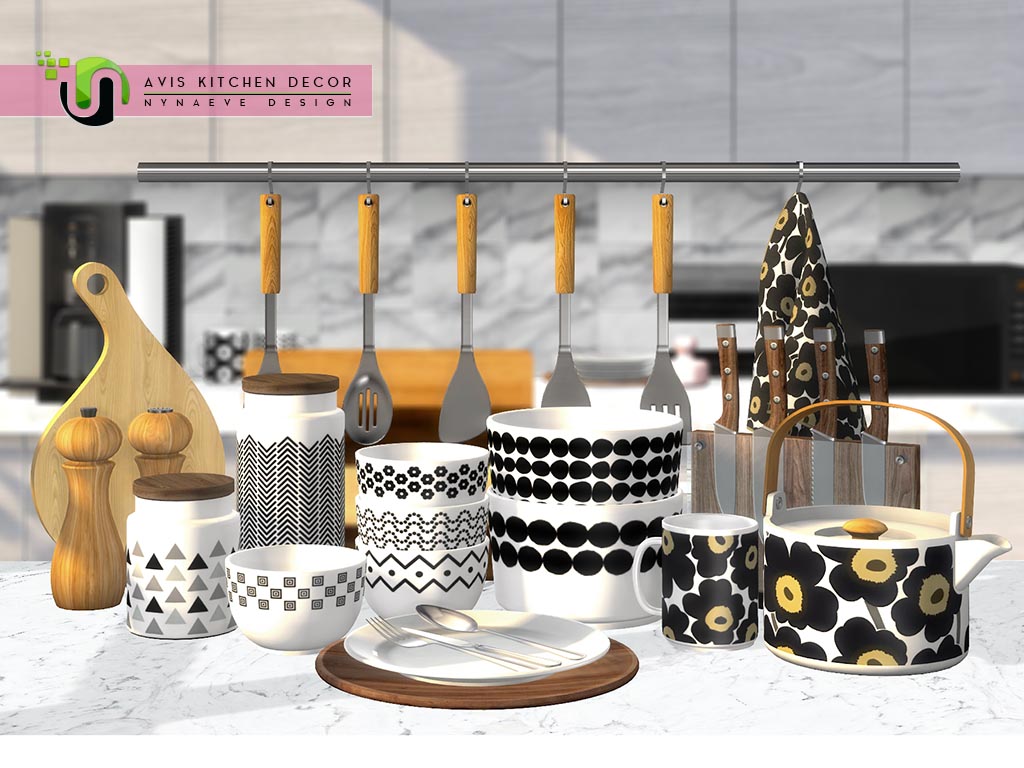 Give your sim's kitchen a Scandi update with timeless decor pieces that create a warm, charming atmosphere.
Reinforce the simple, clean theme with light colors, geometric patterns, and natural elements. Cutting boards, jars, bowls, mugs, plates, utensils – I hope your sims can find something they enjoy.