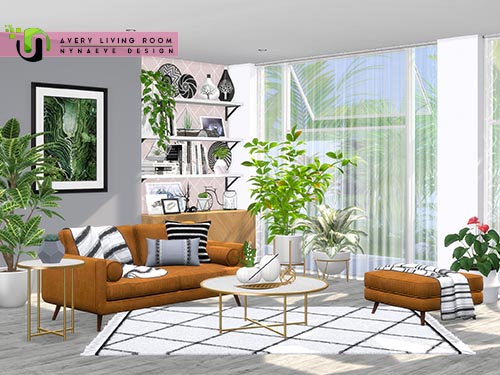 Give your living room an inviting sense of comfort with a sofa or a loveseat that fits your design dreams. Whether you want a large piece that can seat a crowd or compact one that's perfect for your small space, this set invites all your sims to sit down and relax.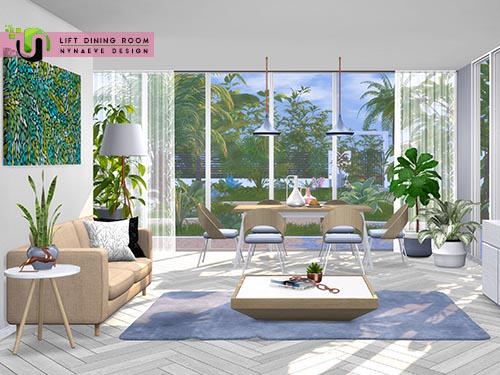 In this dining living room combo light pours in through the large windows, giving the space an airy and open feel. The dining table is positioned at the window and cozy seating is only steps away, so your sims can wander freely between the two areas, enjoying good food and maximum comfort in one seamless space.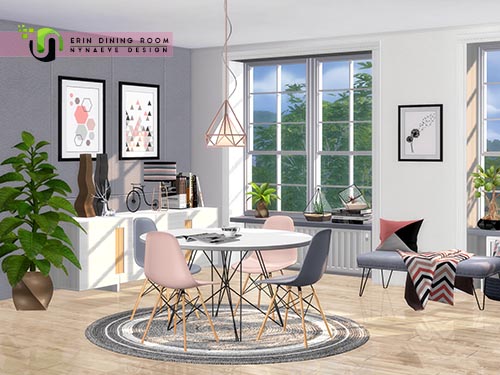 Turn a small dining room into a focal point of your sim's house. The dining table with the airy chairs gives the illusion of extra space and the simple bench provides plentiful seating. The sideboard adds storage to the dining nook and the pops of color bring vibrancy and energy to the space.