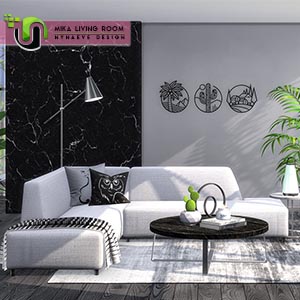 Give your sim's interior a contemporary edge with a welcoming sofa that sprawls through the center of the airy, open-concept living space.
Whether you're looking for a sofa, a loveseat, or some comfortable chairs, these stylish pieces bring in rich colors and low-profile cozy clean lines. The coffee table and the sideboard feature a fashionable geometric design that is nicely balanced by the airy silhouette, while the wood-toned elements add natural texture.
An inviting living room that emanates modern luxury, this space is devised to be highly functional while being effortlessly elegant.
The sectional is available in modular pieces so you can create a customized and personalized seating area. The coffee table sets a sleek foundation in your living room layout with its curved metal frame and alluring marble top. The marble end table pairs perfectly with the coffee table. The minimalist floor lamp showcases a sleek slim-lined design, ideal for illuminating the room for game night or your book for some late-night reading.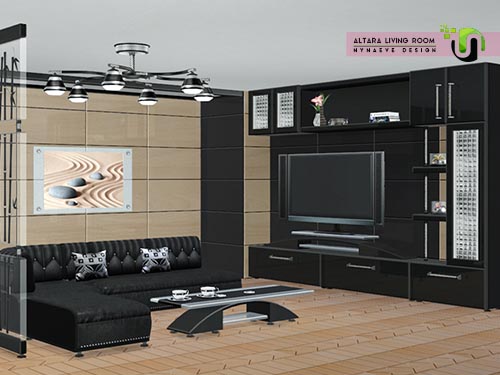 Compact and clean line design, a contemporary living room for your sims. Let your sims enjoy top-notch relaxation on this elegant modular sofa. The exquisite cushioning provides perfect comfort that will keep your sims cozy.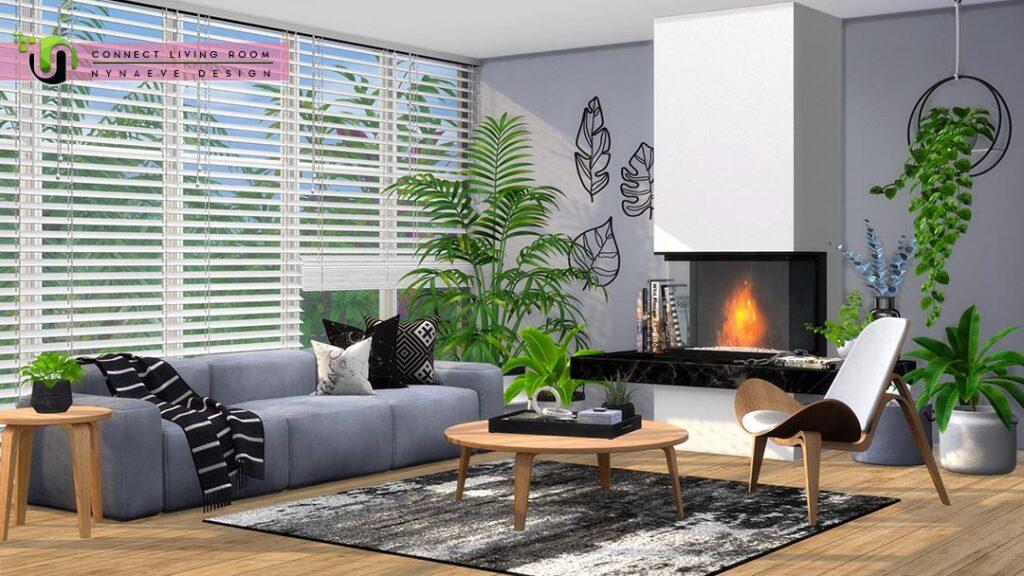 Whether you're looking for a sofa, a coffee table, or a stylish accent chair that highlights your room, this set has all the living room furniture you need to decorate your sim's home.
You can choose from a variety of colors and sizes, be it a comfortable loveseat or a throw blanket that ties the whole room together.
Finish off the room with a modern fireplace, throw pillows, a tray, functional books, and a minimalist sculpture that brings a touch of quiet sophistication and artful appeal to any space.