Whether you're after the quintessential alfresco experience or looking for the best way to introduce your sim's garden, do so with this timeless set that will provide you with an ideal way to set the best possible impression for their outdoor space.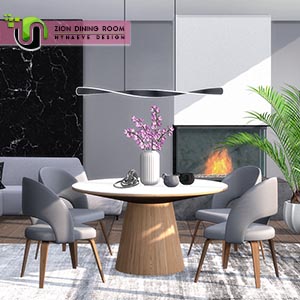 This mid-century modern dining room leans towards the Scandinavian idea of utter coziness and relaxation.
The dining table has a unique aesthetic, borrowing elements from both mid-century modern style as well as from contemporary minimalism.
The rounded back and striking tapered legs of the upholstered chairs ensure that your sim's dining arrangement will look great from every angle and provide comfortable support for longer dinners and chats with friends.
The simple pendant with a twist floods light across the room while the understated design of the roaring fireplace adds a touch of drama to the place.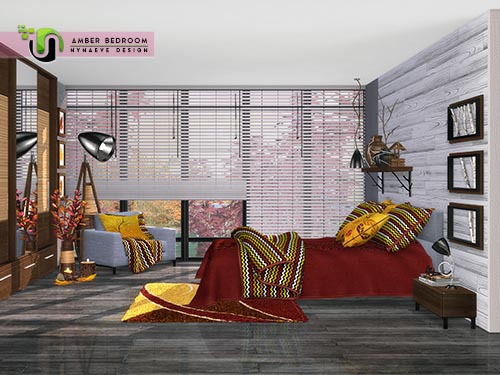 A rustic contemporary bedroom with an emphasis on natural, unrefined elements. Warm and inviting colors with a comfortable bed and a reading nook that is flooded with natural light.