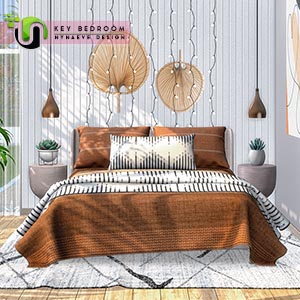 Create a cozy, layered, and comfortable bedroom that will help your sims escape from the external hustle and bustle of the world.
The understated bed frame and modern silhouettes highlight the Scandinavian elements, while the emotive natural textures, tribal print accents and the whimsical string lights give the space an earthy bohemian character. The palm fronds art creates a moment of interest over the headboard, without demanding too much attention. A comfortable lounge chair makes for a sizable statement piece as the black and white rug underlines the layout with a captivating geometric pattern.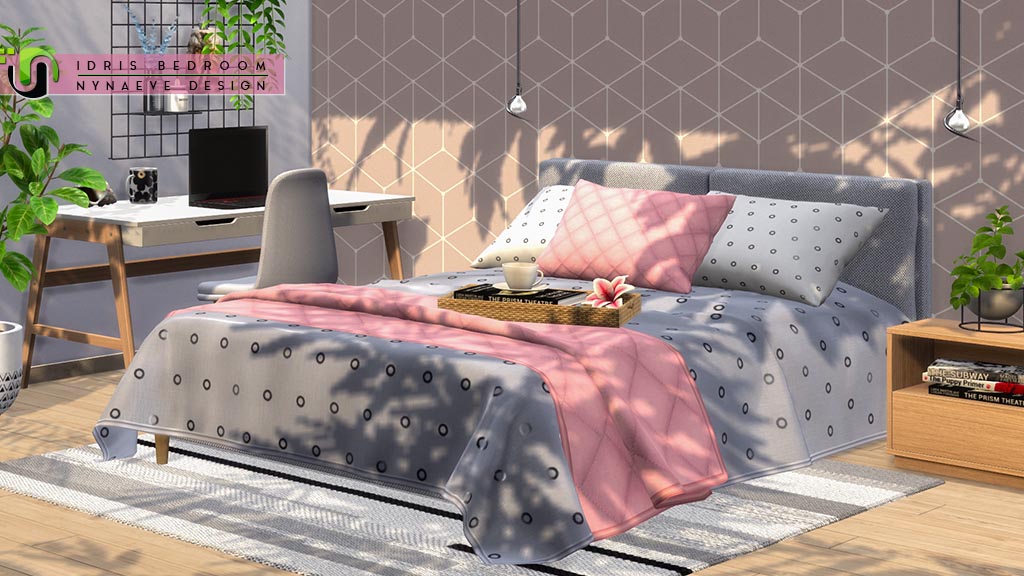 Modern and dreamlike, a bedroom for those who seek modern minimalism without sacrificing that welcoming feeling.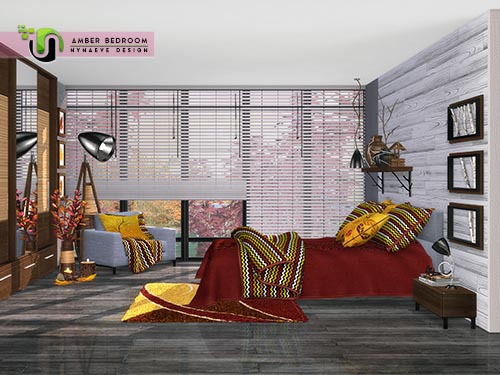 A rustic contemporary bedroom with an emphasis on natural, unrefined elements. Warm and inviting colors with a comfortable bed and a reading nook that is flooded with natural light.