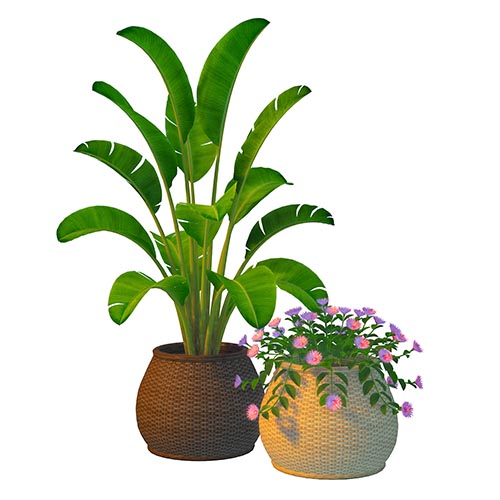 The Banana comes in 4 colors, the Aster in 5. The basket has 10 color options, the pot has 40. The Aster has indoor and outdoor options.
It has 3 versions, so you can choose the right size for the room you're decorating. It comes in a wicker basket, but if that's not your style, you can choose a different pot.
I hope this Kentia will be welcome addition to your plant collection.