One look and you will fall in love with this unique stem that adds color and dimension to your sim's tabletop. The sculptural vase reflects the balance between functionality and aesthetics. Use it to add a touch of elegance and bring interest to any room. Once you've seen it, you must have it!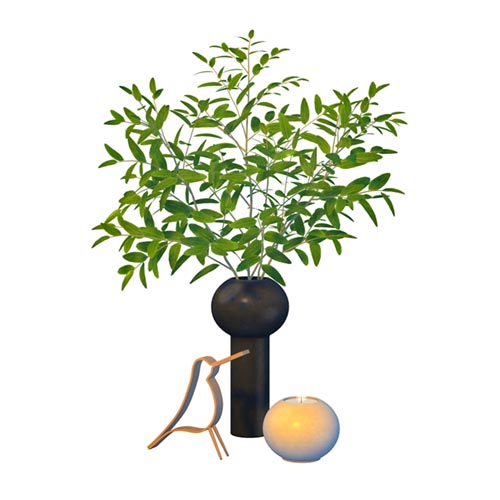 Add fresh-looking greenery to your sim's home with these willow eucalyptus stems showcasing delicate, narrow leaves arranged in a stylish pillar vase. Complete the look with a candle and a decorative bird sculpture that will give a great deal of charm and character to their interior.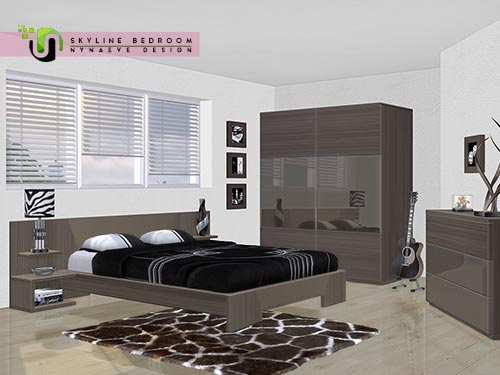 The Skyline bedroom isn't only where your sims sleep, but it's where they relax, play the guitar, store clothing and get dressed each morning.
This is their sanctuary, so fill it with furniture and accessories they love.